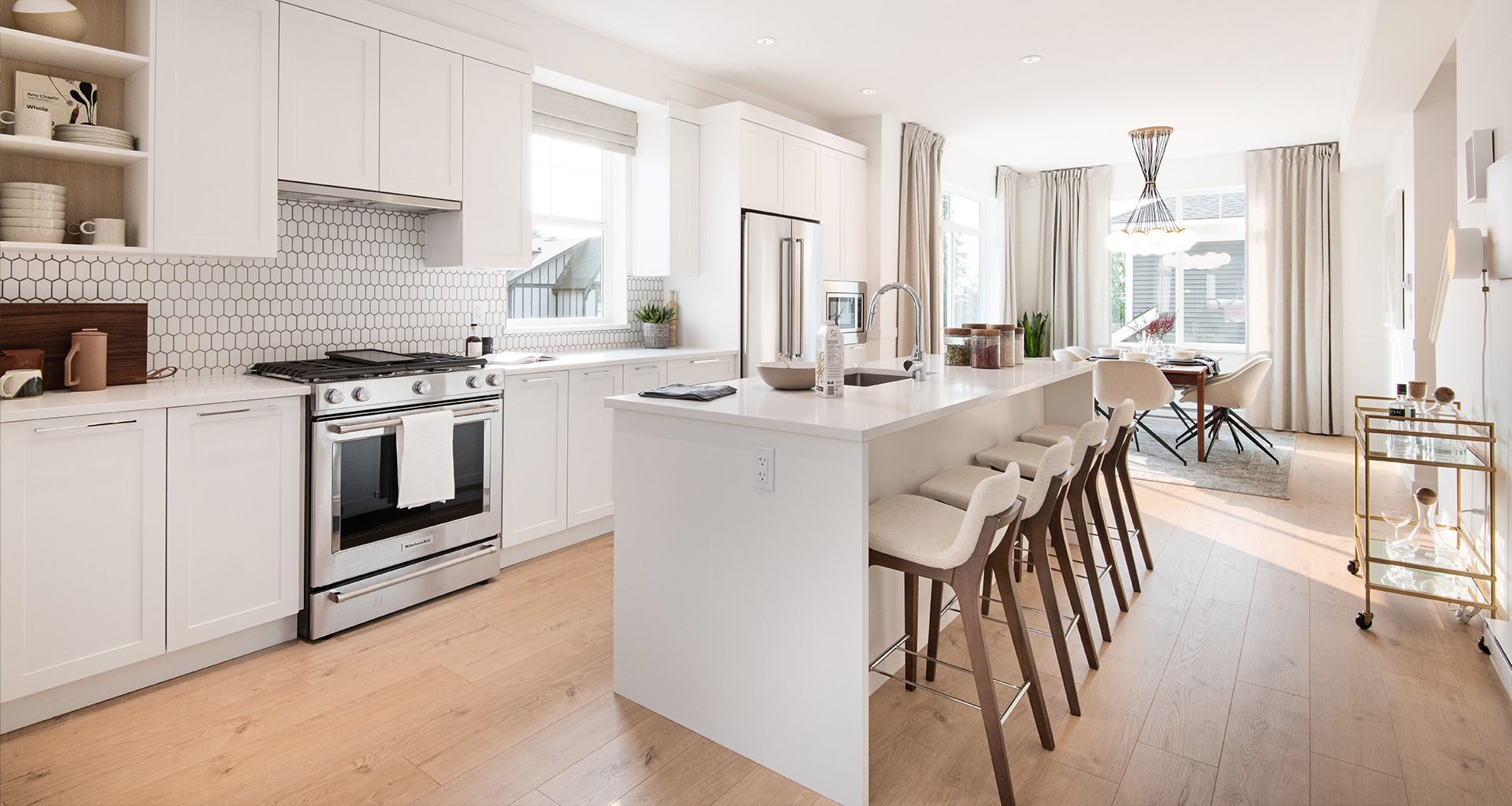 Homes inspired by the
natural landscape. Designed
for how you live everyday.
Savour life at a relaxed pace. Baycrest interiors are thoughtfully designed for elevated everyday living. Two curated colour schemes embody the natural palette of Burke Mountain and reflect the openness of mountainside living. Generous windows fill your home with fresh air and light while vaulted ceilings in master bedrooms create a spacious yet cosy escape.
The design inspiration comes from the classical craftsmen style of the neighbourhood and natural warmth of Burke Mountain.
— Grace O,
Portico Design Group